Allen Protection Services is a full service security provider. We believe that is important to build professional relationships based upon the hightest standards of business ethics, as well as fast, friendly and reliable service to our customers. 

    Allen Protection Services is a faith-based company, which greatly influences our management style. We believe that you will simply like the way we do business.


Allen Protection Services was established in Fort Wayne, IN. in 1965 and we have been serving the security needs of clients throughout Indiana since that time, with offices in Indianapolis, Lafayette and South Bend, in addition to our coporate offices in Fort Wayne.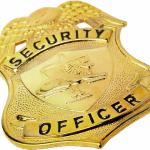 .

Fort Wayne

4227 Bluffton Road

260-747-7700

Indianapolis

317-283-5000

Elkhart

574-970-1559

Muncie 

765-281-1600

NOW HIRING SECURITY GUARDS

Send an email if interested in employment stating your name, city, and phone number to:

Or call:

(260) 747-7700 X 107